Fully Licenced & Insured
Expert Technicians & Staff
FREE Consultation
Is Water Heater Maintenance Essential?
If you have any questions or problems related to your water heater installation in New Jersey, our technicians are here to support you through the process. People find difficulty in understanding the required size of the water heater needed, which depends on the household's size and usage use. But be assured, You can call eco plumbing, and we would be happy to help!
Water Heater Installation & Replacement
We can help you decide on the correct water heater size needed for your family.
We can discuss the various styles of water heaters in the market and decide which is best for your needs.
Then, help to install the water heater properly to the plumbing system and inspect the plumbing system to make sure that the system works accurately.
Water Heater Repair Services
Our certified technicians are highly experienced in providing quality services in water heater repairs in the New Jersey area. Our Eco plumbing team is honest and dedicated to saving you money. They aren't looking for quick fixes. They make sure to communicate solutions that will permanently fix your problems. How do you know if you need your water heater serviced? Here is a quick checklist
Have you noticed any leaks in your water heater?
Are there holes in your drain valve or pressure relief valve?
Have you see any color change in the water from the water heater?
Are there any alarming noises?
Can you smell foul odor? If you answered "yes" to any of these questions above, then we recommend you call Eco Plumbing Heating & Air Conditioning to get a technician to service your water heater.
Why is Water Heater Maintenance Essential?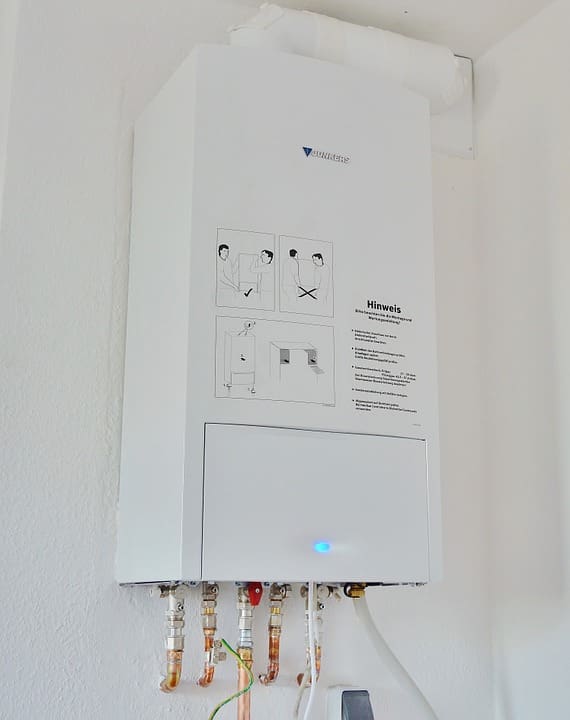 It has been noticed that after continuous usage, water that comes out from your water is not as clean as it used to and may even have some particles in it. This is due to sediments which could be carried from the plumbing system or due to rusting of the heater. It is necessary to have regular water heater maintenance checks to avoid such situations. The water heater needs to be drained completely once in six months to remove sediments, which helps proper functioning of the plumbing system and prevents possible damages in future. Our experts inspect hot water heaters and find any maintenance requirement or deficiency and provide a comprehensive solution to prevent disasters which include the plumbing system.The plumbing systems and water heaters in a home or building are similar to blood circulatory system and heart in the human body. Similarly, they also require maintenance and Eco Plumbing Heating & Air Conditioning is ready to help you.
Call Now For A

FREE ESTIMATE

On New Replacements Or Installations
Questions?
We're always happy to help!